Sexual Health Education Workshops for Parents and Youth
These workshops are generously funded by a Township of Langley, Community Grant
Talk Sex Today I Parent Bootcamp
Parenthood never arrives with a rulebook, and when it comes to explaining the world of sexual health to your child, it can be hard not to end up a bright shade of red. Using humour and straight talk in an open, interactive environment -Saleema Noon Sexual Health Educators will show you how easy it is to convey healthy, positive messages about sexual health to kids
Preteen Sexual Health Bootcamp I Grades 6,7
Preteen years can be challenging at best. Bodies begin to change, peer and media pressures are around every corner, and the simplicity of childhood begins to get, well, complicated.
Using straight talk in an open, casual environment, we'll discuss topics such as reproduction and anatomy, healthy relationships, body image, emotions, sexually transmitted diseases, safety, and smart sexual decision-making. Informative, objective, provocative, and full of laughs, this session will set a solid foundation for smart thinking as individuals near their teens.
The Truth About All Things Teenage I Grades 8,9The Truth About All Things Teenage I Grades 8,9
Let's face it. As a parent, we remember what our teen years were like, and it's amazing we all made it through intact. But now, times have changed, and pressures teens face are more complicated than ever in the area of sexual health.
When working with teens, our goal is to give them as much information and as many tools as possible to increase the chances that all of their sexual experiences will be positive ones. Through open discussion in a safe, inclusive and respectful environment, we support them in making smart sexual health decisions that not only keep them healthy and safe, but also ones they feel really good about.
About the Presenter: Dr. Brandy Wiebe
Sexual Health Educator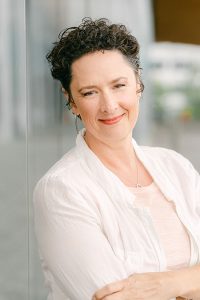 Our senior educator, Brandy, has been a member of the Saleema Noon Sexual Health Educators team for more than ten years and involved in the field of sexual health education for over twenty. After completing her BA in sociology and women's studies at the University of Alberta, Brandy went on to volunteer at the University of British Columbia Sexual Assault Support Centre in public awareness and education upon starting her PhD at UBC.  At the same time, Brandy became an OPT Certified Sexual Health Educator (2006). Receiving her Ph.D. in sociology (specializing in sexuality) in 2009, Brandy has extensive experience teaching sexuality at the university level. She now focuses her attention on the elementary, middle and high school settings and loves teaching "Body Science" to children, teens and parents in a way that is fun, comfortable and meaningful. When not in the classroom, Brandy is a yogaholic and loves reading, especially the Harry Potter series.  All this, AND she throws a mean fastball!